Danger Girl #6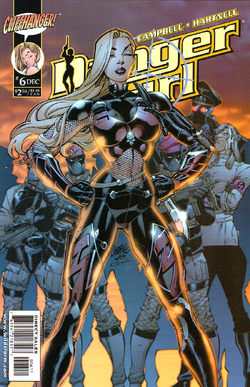 Danger Girl #6 is the issue when readers discover who and what exactly Hammer is. It was a 32 page full color book released in December 1999 that continued the story of Abbey Chase's first mission with the team.
Rendezvous
Edit
When Abbey Chase and Agent Zero are rescued from the Atlantic Ocean after an attack by Hammer troops, the team rendezvouses with Deuce in Monaco. They then decide to head out to Hammer Island to rescue Sydney Savage and Johnny Barracuda, and put a stop to Hammer's evil plans.
Hammer Island
Edit
While being held captive on the island, Sydney and Johnny find out what Hammer is up to. By seducing one of the guards, Sydney manages to escape their jail cell.
Elsewhere on the island, Abbey and Zero arrive. After they splitting up Abbey interrogates and knocks out one of the sentries and she heads for Sydney and Johnny. Meanwhile, Zero runs into one of his oldest friends: Assassin X.
Appearances
Edit
Characters
Edit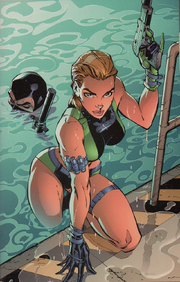 Locations
Edit
Vehicles and vessels
Edit
Miscellanea
Edit
Pop culture references
Edit
Cover gallery
Edit